Deep Tissue Muscle Energiser Massage
Release tension, de-stress and intensely hydrate with therapeutic massage.
Banish tight muscles and alleviate stress levels deep down. Powerful, deep and strongly rhythmic movements make this customised massage pure therapy for body and soul. Created for you to release the discomfort of aching muscles (whether through fatigue or stress), 100% natural, Decléor Essential Oil Balms actively work with your body to release localised areas of excessive tension. Leaves your mind feeling less cluttered and muscles intensely relaxed.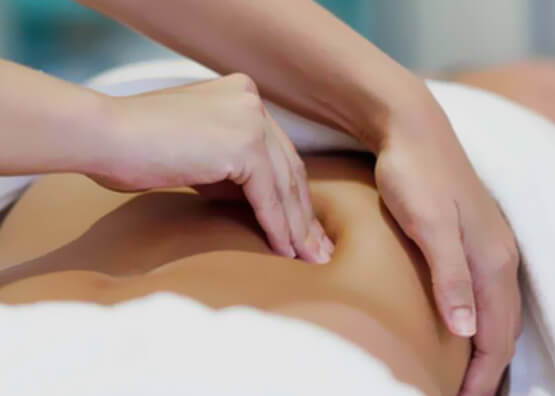 Back and Shoulder Massage
This 25 minutes back massage is a perfect express indulgence experience.
Your therapist will start with a back brush to remove dead skin and stimulate the area. Massage pressure can be adapted to your preference. A light mist of refreshing Rose & Tea Tree is used to complete this treatment.
Pure bliss!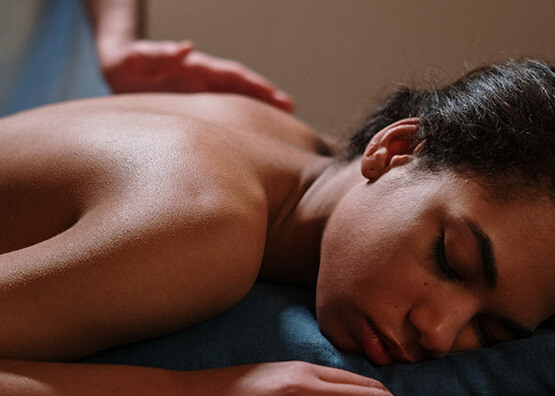 Aromatherapy
Using highly concentrated plant oils, known as essential oils.
During this treatment essential oils will be inhaled & transmit messages to the limbic system, affecting heart rate, stress level, blood pressure, breathing, memory, digestion, and the immune system. Each essential oil has different healing properties. Your therapist will guild you through the most appropriate oil for your concerns.
Here are some widely used essential oils and their properties:
Here are some widely used essential oils and their properties:
Calming - lavender, camomile.
Uplifting - ylang ylang, rose, neroli.
Energising & cleansing - rosemary & lemon.
Decongesting - eucalyptus, pine & tea tree.