Polish & Nourish Body Scrub
Orange, Argan and Sugar exfoliating grains alongside fruit enzymes of Passion Fruit, Grape and Pineapple are used to buff away dead skin.
Your skin is left polished & in supreme condition. A delightfully relaxing massage with warm aromatherapy oils and Hydration milk is smothered over your body. Attention will also be given to your hands, feet & scalp. This treatment re-energises and restores vitality to your skin, which let's not forget, is the biggest organ in our body.
Your skin will be left beautifully nourished and velvety soft.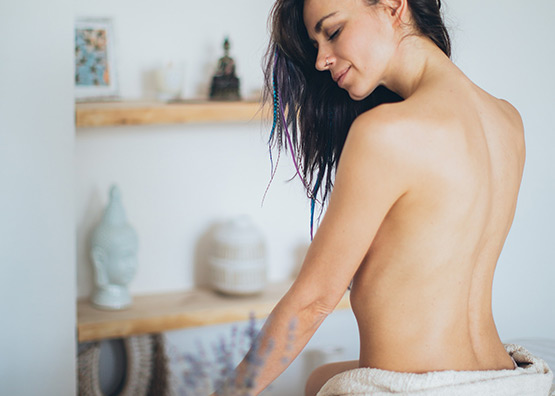 Swedish Massage
Swedish body massage is a great all-round routine to promote health & well-being.
Hugely beneficial in reducing stress and anxiety, this massage improves sluggish circulation and better muscle tone as well as aids lymphatic waste disposal. The movements warm up the muscle tissue, releasing tension and gradually breaking up muscle knots & adhesions.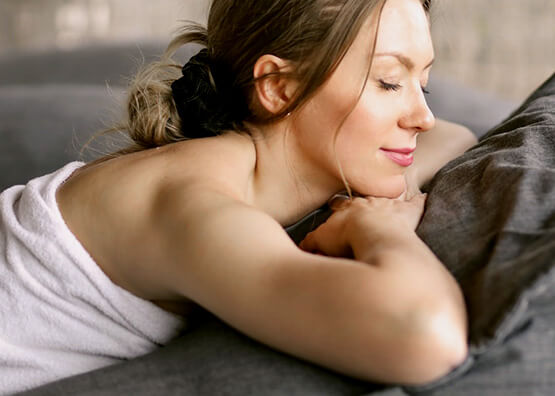 Hot Stones Massage
A highly detoxifying type of massage.
The warmth of the hot stones improves circulation and calms the nervous system.
The stones themselves actually become the tools that you use, and the heat helps to relax the muscles and assimilate the circulation, allowing the toxins to come up to the surface of the skin.
The stones are placed on pacific areas of the back & palms of the hand that are energy centres of the body, this helps to rebalance your mind & body.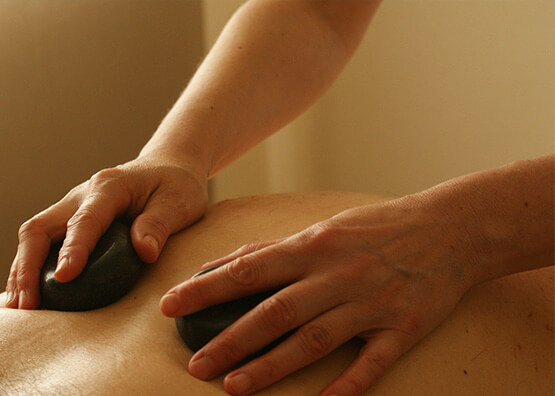 Bamboo Massage (coming soon)
Recover & release tensions. Deep tissue massage powered by bamboo gestures - eucalyptus essential oil.
Relieve your daily stresses and tiredness with this sensuous, deep tissue massage using natural bamboo and deep pressures to accentuate the massage effects and instantly relieve muscle tensions. The massage with Cica, Rosemary & Niaouli Essential Oils will help to stimulate blood circulation and help your skin to heal itself, naturally.